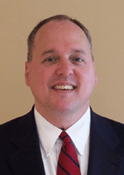 SELLER REPRESENTATION:
When we sit down with our clients, we seek to address a transaction holistically. We look at everything from motive to sell, market conditions, financial analysis, and would encourage your tax professional, and/or financial planner to be in the meeting.
Our company can handle the dispositions of commercial real estate possible and more profitable. When you decide to sell it would be our pleasure to sit down with you and or partners and discuss how we can improve your bottom line after the sale.
BUYER REPRESENTATION:
Our services and relationships now reach across America as clients have created the demand. Acquisition opportunities are developing every day. Whatever your acquisition requirements are we will work diligently to research, find and negotiate your acquisition's objectives.
BROKER OF RECORD:
As a "Broker of Record" for leasing or selling transactions that you need to do in a state that you are not licensed in, consider using NEW ENGLAND COMMERCIAL BROKERAGE, Inc. as your BROKER OF RECORD. Our serves will help you with your company's real estate licensing compliance. We are currently licensed in the following states:        CT, FL, GA, MA, NM, NY, RI, TN, UT & VA. Pending in SC & NC.
---
Contact us now for your consultation:
860-648-1600 or [email protected]
---
"CAPITALISM WORKS"